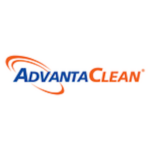 Long Business Description
ADVANTACLEAN OF NORCROSS AND BUFORD
AdvantaClean of Norcross and Buford has been an industry leader, offering emergency water damage mitigation, mold testing, remediation, removal; air duct cleaning; fire and smoke damage remediation; and sanitization services. We focus on helping you get your home or business back to normal after a significant problem or disruption. Let our licensed and certified specialists care for your home or business today. AdvantaClean of Norcross and Buford is locally managed and a member of your community, offering discounts for first responders, veterans, and senior citizens. Call us today at (404) 946-4043. We are dedicated to a safer, happier, and healthier community and look forward to exceeding your expectations.
ADVANTACLEAN IS DEVOTED TO MAKING A DIFFERENCE
The AdvantaClean of Norcross and Buford is 100% committed to making a difference in people's lives. Every day, we make intentional efforts to ensure that the members of our communities have clean, safe, healthy, and energy-efficient places to live and work.
Each year, AdvantaClean of Norcross and Buford offers professional services that improve air quality, provide disaster relief, enhance the energy efficiency, and enable clients to breathe easier — both literally and figuratively.
THESE PROFESSIONAL SERVICES INCLUDE:
Mold removal at the home of a critically or chronically ill patient;
Water damage restoration for someone with an exceptional need, such as a widow/widower or senior adult, a family with young children, or a family member with an illness;
Air duct cleaning for a charitable, non-profit institution such as a home for children, a rescue mission, a school, or a hospice center.
As an organization, we are humbled and thankful to be associated with a network that generously gives their time and resources to help those in need when clean air can make the ultimate difference.
CERTIFICATIONS
NADCA Certified
EPA Lead-Safe Certified
Crawlspace/ Moisture Control Certified
Crawl Space Encapsulation Certified
Certified Mold Remediation Specialist
Certified Mold Inspector
Water Removal Technician
Certified Lead Removal Restoration Technician
Business Address
3050 Business Park Drive # D, Norcross, GA
30071